No pressure, but the story of how you proposed will be told to friends and family for the rest of your lives! Be sure to make it a memory you want to recall time and time again by putting your own spin on one of these romantic proposal ideas!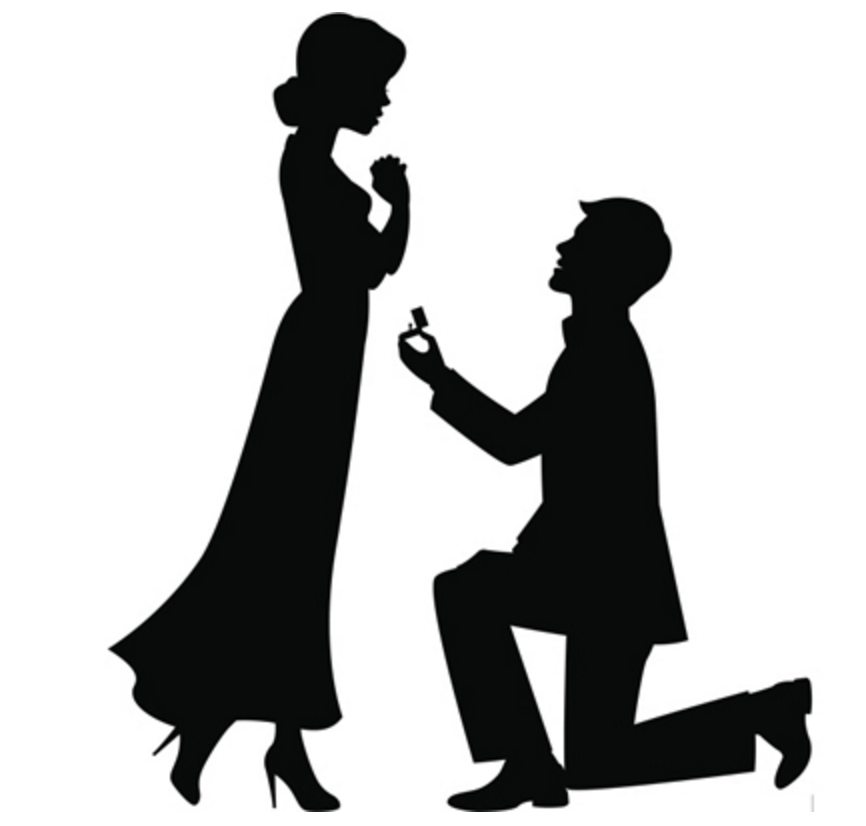 Choose a place significant to your relationship—whether it's where you had your first date, a favorite park, your favorite restaurant, you name it. Once you're there, ask someone nearby to take a picture of you together, and instead of posing, drop down on one knee
The next time you head to the beach together, build a sandcastle to pass the time.When your partner isn't looking, put the ring on the highest tower of the castle and watch their eyes light up as they turn around.
On your next vacation together, arrange to have roses, candles, champagne, and dessert set up in your room as you are out and about sightseeing for the day. When you return to the hotel, everything you need for an insanely romantic proposal will be waiting!
Fill a room in your home with photos from your relationship. Hang them from balloons, adorn them on the walls, the sky's the limit. Check out each memory together and then make the biggest memory thus far in your relationship by dropping down on one knee!
Have a custom jigsaw puzzle made with your picture and the words "Marry me?" On your next date, suggest this activity, and when you've finished enough that you can clearly see the photo and read the words, pop the question!
Head out for a fancy date night on the town and prior to arriving, arrange with the pastry chef to write, "Will you marry me?" in chocolate sauce around the rim of a dessert plate at the end of your meal.
With the help of your partner's coworkers, have them arrange a last-minute meeting toward the end of the day. During the "meeting," walk in with flowers and the ring and propose, making it the best staff meeting of their life!
Already engaged? How did your significant other propose? We'd love to hear!